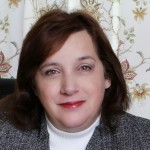 Debbie Kaufman was born and raised in Louisville, Kentucky with the exception of a few early years in Pennsylvania and New Jersey.  She now lives in Georgia, giving her a mix of accents that leaves both Northerners and Southerners suspicious of her true origins.
Hooked on reading from a young age, Debbie's favorite day growing up was the Saturday the local bookmobile came to her neighborhood.  Because of the six-book limit at the bookmobile, she also rode her bike on a five-mile round trip to the library on other days just to keep her addiction satisfied.  All that reading lead to her mother's famous refrain, "Get your nose out of that book."
Debbie graduated high school and went on to get her Bachelors in English from Bellarmine University and later a Masters from Columbus State University.  But one of the smartest things she ever did was chase after and marry the man she's now been happily wedded to for over thirty years.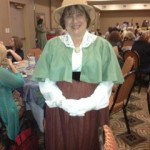 Along the years, Debbie had a lot of adventures, including running a rural airport, working as a small town journalist, teaching middle and high school, and establishing a Chinese adoption program, just to name a few.  And through those exciting times, she and her husband managed to raise four children, homeschooling the older ones in their elementary years.
These days Debbie writes award-winning historical stories and enjoys spending time with her husband, her four children, her three grandchildren, and her two dogs.