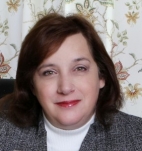 LATEST BOOK!
JOURNEY OF HOPE 
The second African missionary adventure!
Marriage Is Not Her Mission
Escaping a society wedding, Annabelle Baldwin followed her heart to Liberia to pursue her calling as a missionary. But when an attempted kidnapping lands her under the protection of Stewart Hastings, Anna's journey takes a new turn. The wounded war veteran needs a guide through the jungle. It's a job the underfunded missionary can't refuse, despite the feelings Stewart stirs in her guarded heart.
Stewart knows he won't succeed without Anna's expertise. And when danger puts her life at risk, he realizes he cannot live without Anna by his side. But what will it take for a man who has lost his faith to capture the heart of a woman who lives for hers?

BUY NOW:
And don't miss the first African missionary adventure!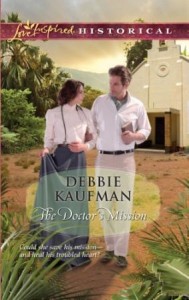 THE DOCTOR'S MISSION
Love Inspired Historical
A woman doctor! Missionary William Mayweather can't hide his disappointment. The Nynabo mission in Liberia, Africa, desperately needs help, but he's vowed not to put another female in jeopardy. Too bad flame-haired Dr. Mary O'Hara refuses to turn back—and he cannot allow her to go into the jungle alone.Medicine or marriage? For Mary, the choice was clear. Far away from the patriarchal medical community, she resolves to be of real service. She'll willingly go head-to-head with the handsome, opinionated missionary, even in the face of deadly danger. Yet the greatest tests lie in trusting God's plan—for the mission, and her future happiness in this untamed, beautiful land….
SIDE NOTE: Looking for web hosting?  Because I also build websites, a lot of people ask who I recommend for web hosting.  So, I've provided a link. I prefer these guys above all others! They allow me unlimited domain hosting all for the same fee and do not nickle and dime me to death or try to upsell me constantly! CLICK HERE TO SIGNUP FOR BLUEHOST.COM And, yes, it benefits me if you use this link.